Sometimes size actually does matter.
At least when it comes to Social Media photos and images.
Nowadays, Social Media are increasingly image-driven. It is therefore very important to use the correct image format for each Social Media channel in order to achieve the optimal performance. But unfortunately that doesn´t work as simple as the Musketeers (all for one, one for all)… Instead there is a variety of different image formats for header, cover, profile, logo, image, posts and so on.
This brand-new infographic shows the minimum and optimal sizes in pixels for 24 image formats on Facebook, Twitter, Google+, LinkedIn, Pinterest, Instagram and Youtube: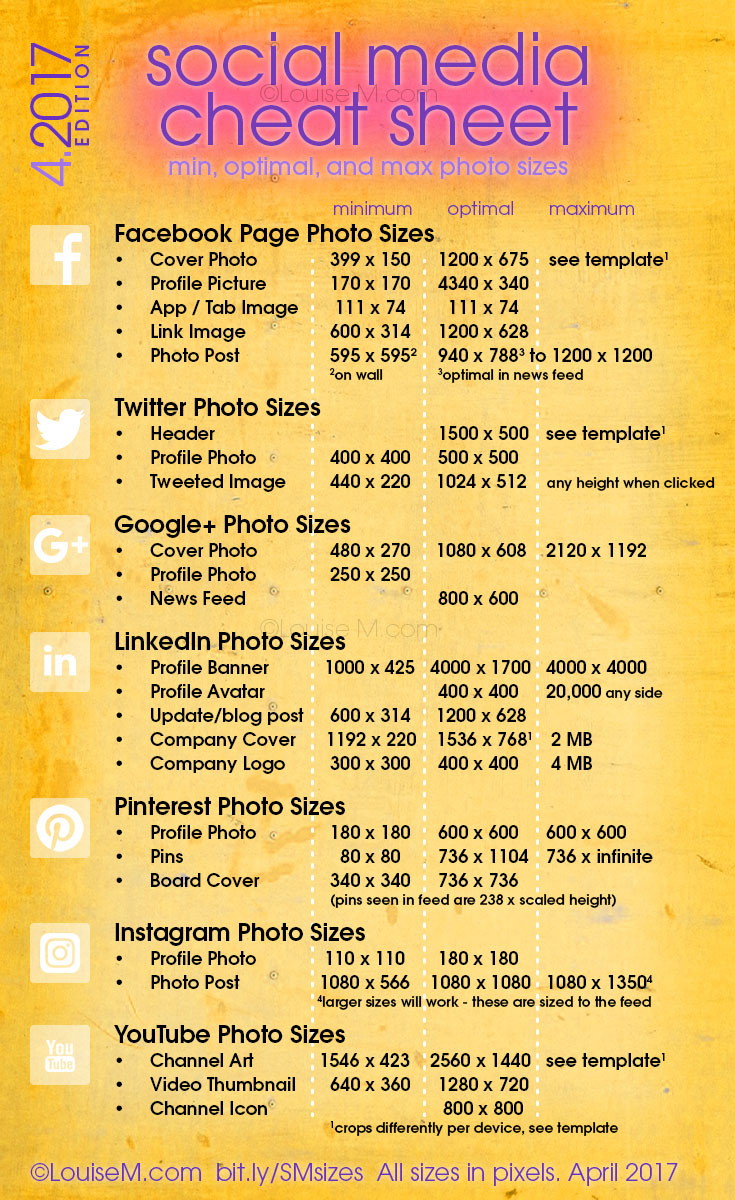 Do you want to optimize your Social Media presence? Or develop and implement a holistic Social Media and Online Marketing strategy? Then we at Simone Philipp Management are glad to help you. Just give us a call!
© Simone Philipp Management
Source & infographic: Louise M
Picture: Simone Philipp Management