Time really does fly… when you´re having fun – and especially, when you are online.
The online activities of individuals move at an incredible fast pace across a variety of channels and platforms. Now that the internet is easily accessible worldwide, the data transmitted online is overwhelming:
Today every minute 187 million emails are sent, 38 million messages are passed between individuals on WhatsApp, 973,000 users login on Facebook and over 174,000 users scroll through Instagram.
This infographic from Cumulus Media gives the bigger picture and illustrates what happens every 60 seconds on major social media platforms and websites across the internet: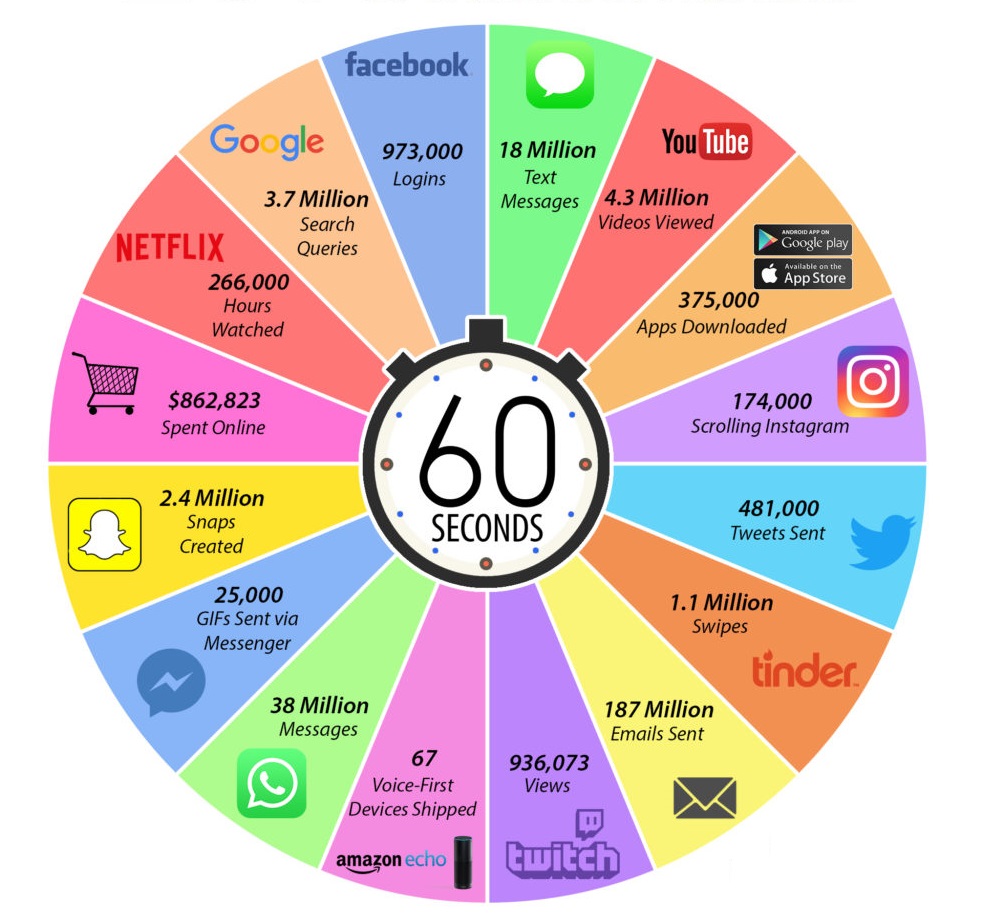 Do you want to stand out from the masses of information with your online appearance, content or advertising? Then we at Simone Philipp Management are glad to help and guide you!
© Simone Philipp Management 2018
Source & pictures: Cumulus Media